Jessica Vithanage Sloan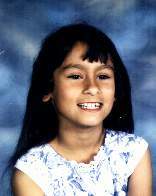 Jessica Vithanage Sloan


Jessica has become a big fan of V. C. Andrews and has read all of her books. The books which Jessica has read are: Flowers in the Attic, Petals on the Wind, If There Be Thorns, Seeds of Yesterday, Melody, Heart Song, Unfinished Symphony, Music in the Night, Dawn, Secrets of the Morning, Twilights's Child, Butterfly, Crystal, Brooke, Raven and Runaways.
---
UPDATE: Jessica has now read almost all the V. C. Andrews books, and she has become a Sailor Moon fanatic. Now, I am Learning about Sailor Moon.
---
FURTHER UPDATE:

From: RRENAKA@aol.com (Jessica)
Subject: JESSICA'S SITE ON V.C.ANDREWS
To: sloan@ishipress.com

DEAR SAM

I WAS WONDERING IF YOU WOULD UP DATE YOUR V.C.ANDREWS SITE. I HAVE READ MORE THAN WHAT YOU HAVE UP THERE. I HAVE READ.............................

FLOWERS IN THE ATTIC
PETALS IN THE WIND
IF THERE BE THORNS
SEEDS OF YESTERDAY
GARDEN OF SHADOWS
HEAVEN
MY SWEET AUDRINA
DAWN
SECRETS OF MORNING
TWILIGHT'S CHILD
MIDNIGHT WHISPERS
DARKEST HOUR
RUBY
PEARL IN THE MIST
ALL THAT GLITTERS
HIDDEN JEWEL
TARNISHED GOLD
MELODY
HEART SONG
UNFINISHED SYMPHONY
MUSIC IN THE NIGHT
OLIVIA
BUTTERFLY
CRYSTAL
BROOK
RAVEN
RUNAWAYS
MISTY
STAR
JADE
CAT

PLEASE PUT THEM IN THAT ORDER. WHEN YOU SEE THE BLANK SPACE THAT MEANS IT IS A DIFFERENT SERIES. THE NAMES OF THE SERIES IN THE ORDER I PUT THEM IN ABOVE ARE DOLLANGANGER SERIES

CASTEEL SERIES

MY SWEET ANDRINA

CLUTER SERIES

LANDRY SERIES

LOGAN SERIES

ORPHANS SERIES

WILDFLOWER SERIES

PLEASE WRITE TO ME WHEN YOU GET THIS FIXED.

LOVE
JESSICA
---
For other photos see:
Wanted for Kidnapping
Contact address - please send e-mail to the following address:
Sloan@ishipress.com