Elizabeth Ward Gracen, former Miss America, who says the President forced himself upon her
She is not willing to testify and has successfully evaded service of process thus far. She has traveled to Europe and has been holed up there.

Judy Stokes, a woman who claims to be her best friend, testified that Clinton kept hitting on her in the back seat of a limo, until she finally gave in and had sex with the future president.


Now, Elizabeth Ward Gracen says that she will tell her own story, because "'My family and friends are being harassed and intimidated every day. ... People claiming to be my 'friends' are giving false statements and are trying to sell their lies for profit."
Elizabeth Ward Gracen says she will now tell all.
Why she was able to get laid by the President: Elizabeth Ward Wins Miss America Contest.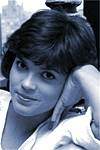 ---

UPDATE: March 31, 1998: Elizabeth Ward Gracen has just finally gone public: Yes, I did. I had sexual intercourse with the President. "He's a very charming, handsome man."

ANOTHER UPDATE: April 12, 1998: In an interview in a secret location, Elizabeth Ward Gracen reveals that Having sex with President Clinton "was not a great success".

Miss Virginia Crowned Miss America
---

Now, the time has come to put the real criminals in jail: Paula Jones, John Whitehead, Donovan Campbell, Jerry Falwell and the kidnappers of my daughter, Shamema Sloan are all Wanted for Kidnapping.

Lewinsky finally admits it: "I did it for the President".

The poor guy can't get a girl! Here are All the President's Women. The latest rumors concern Cristy Zercher, former airline stewardess, Kathleen Willey, White House Contributor and Debra Schiff, White House Receptionist, plus Sherrie Densuk, model and convicted shoplifter.

Sensational News: Viagra: The new Wonder Drug for Women: But only men are allowed to have it!



Order Now: The Slave Children of Thomas Jefferson - Just Out
Order the Video of Clinton's Testimony
Order "The Slave Children of Thomas Jefferson" from Barnes and Noble
Contact address - please send e-mail to the following address:
Sloan@ishipress.com