Kathleen Willey, a former financial backer of President Clinton, wouldn't put out
In a soft, sometimes halting voice, Mrs. Willey said on "60 Minutes" that in 1993 the president embraced her, kissed her on the lips, touched her breasts and placed one of her hands on his genitals.

Her husband killed himself the same day, shortly after this happened.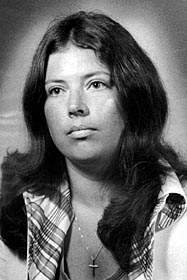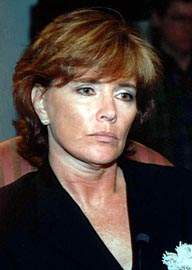 WASHINGTON (March 15, 1998 12:54 p.m. EST) - A major Democratic Party donor had Kathleen Willey, a key witness in the White House sex scandal, flown to his private estate where he encouraged her to change her story, Newsweek magazine reported Sunday.
According to the magazine, FBI agents working for special prosecutor Kenneth Starr found that a real estate firm owned by Nathan Landow chartered a small plane to take Willey from her Virginia home Oct. 6 to his home in Maryland.
That was two months after Willey was subpoenaed in the Paula Jones sexual harassment case against President Clinton. Both Willey and Jones have sworn that Clinton made improper sexual advances to them, charges the president denied.
Landow, who raised $600,000 for Clinton's two presidential races, has said he met Willey through his daughter but any suggestion he tried to tamper with a witness was false.
Newsweek, whose reporting broke open Starr's investigation of former White House intern Monica Lewinsky, quoted sources familiar with Willey's testimony to Starr's grand jury as saying she spent two days at Landow's estate.
The sources quoted Willey as saying that during the visit Landow repeatedly asked her version of what happened with Clinton and told her if she said "nothing happened" she could not be contradicted.
"Don't say anything," Landow told Willey, according Newsweek's sources.
Willey has said in a deposition in the Jones case that Clinton kissed and fondled her and put her hand on his sexual parts. Her husband committed suicide the same day that Clinton did this.
Landow's firm paid $1,050 to Million Air, a Richmond, Va., charter airline, to fly Willey to Maryland, Newsweek said in its editions which will reach newsstands Monday.
Willey told Starr's grand jury that Landow offered to fly her to New York City for a Christmas shopping trip, the sources told Newsweek.
Landow refused comment on the air charter or Willey's grand jury testimony, telling Newsweek: "When the time is right, I'll be happy to talk to you."
---
UPDATE:

Ken Starr has just indicted Julie Hiatt Steele for perjury. Starr claims that Steele lied when she testified that Kathleen Willey had asked her to lie.
---
UPDATE: Federal Court dismisses lawsuit by Janet Steele against Newsweek reporter.

Here are links:

Return to my Home Page

Contact address - please send e-mail to the following address: Sloan@ishipress.com