Cristy Zercher: Made no Objection to Clinton's advances
A former flight attendant on Bill Clinton's 1991-92 campaign plane claims in a paid interview with a supermarket tabloid that Clinton fondled her on the jet while his wife slept a few feet away.

Cristy Zercher told the Star magazine that the future President also barraged the flight attendants with rude gestures and crude sexual jokes about barnyard animals.

Christy Zercher makes the New York Post on March 27, 1998
---

Zercher, the latest in a string of women who have charged that Clinton sexually harassed them, said the Democratic presidential candidate once invited her to join him in the campaign jet's bathroom while his pants were unzipped.

Zercher said the groping went on for about 40 minutes before a jealous flight attendant, Debra Schiff, told Clinton, "I really think you'd be more comfortable in your chair," and he left.
---

Top News Story: Elizabeth Ward Gracen Finally Admits It: Yes, I did. I had sex with the President. "He's a very charming, handsome man".

Join the 35,000 Feet High Club Today! No dues to pay, but open only to those who qualify. Yes, I want to Join the 35,000 Feet High Club!

Here is a link: Stewardess: Bill Groped Me.

Here is a New York Post article about Zercher and Clinton BILL'S AN EMBARRASSMENT -NEW ACCUSER!
---
UPDATE: The New York Post for Tuesday, May 5, 1998, on page 20, in an article entitled "Lie-detector: Stewardess who accused Bill is fibber", reports that Cristy Zercher failed a lie detector test and that her story is not true. Significantly, Starr has apparently never called Zercher as a witness.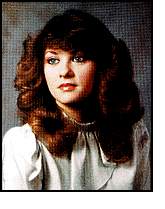 However, in an unusual move, the Post did not repeat this story in its On-Line Version for May 5, 1998.

The Post, under the ownership of Rupert Murdoch, has become rabidly Anti-Clinton. Anything the Post says on this subject is suspect.

Here are links:

Contact address - please send e-mail to the following address: Sloan@ishipress.com