Fawn Hall: Shredded National Security Documents to Cover Up Iran-Contra Scandal
Fawn Hall worked for Oliver North. She was given full immunity to testify in the Iran Contra Scandal. She was represented by Plato Cacheris, who now represents Monica Lewinsky.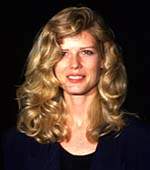 LETTER FROM BRUNEI

VISITING THE SULTAN'S ISLE FOR A SONG

By Michael Dobbs

Thursday, August 3, 1995 ; Page A27

BANDAR SERI BAGWAN, BRUNEI, AUG. 2 -- The last time this tiny state of 276,000 people was in the news was back in 1986, when Assistant Secretary of State Elliot Abrams shook the Sultan of Brunei down for a $10 million contribution for his favorite charity: buying arms for the Nicaraguan contras. Unfortunately, through a clerical error on the part of Oliver North's secretary, Fawn Hall, the sultan's money ended up in the wrong secret Swiss bank account.


---
Here are links:


Contact address - please send e-mail to the following address: Sloan@ishipress.com