Stanley Kubrick dies: By fantastic coincidence, three of his movies are cited on my web pages. - I wonder why.
"The Killing" is cited in "Kola Kwariani a/k/a "Nick the Wrestler", Chess Expert and Former World Champion Wrestler"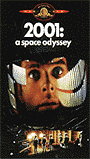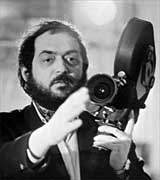 Stanley Kubrick
---
"2001, A Space Odyssey" is cited in "Famous Author Arthur C. Clarke advocates Pedophilia"
"Lolita" (1998) is cited in "Lawyers were forced to cut scenes from Lolita because of Vagueness in Obscenity laws"
Stanley Kubrick, the famously reclusive director of such classic films as "Dr. Strangelove," "2001: A Space Odyssey" and "A Clockwork Orange," died Sunday at his home in England, his family said. He was 70.
The police were summoned to Kubrick's rural home in Hertfordshire, north of London, Sunday afternoon, when he was pronounced dead.


"There are no suspicious circumstances," a police spokesman said. Kubrick's family announced his death and said there would be no further comment.
One of the few American directors who had the prestige to make big-budget movies while working outside the Hollywood mainstream, Kubrick directed coldly brilliant films that explored humanity's baser instincts with great visual flair and often savage wit. Although those films won eight Academy Awards, none were for best director.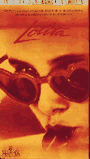 That may be because his subjects were often dark. The comic satire "Dr. Strangelove," made at the height of the cold war, portrayed the military as a collection of incompetent, jingoistic yahoos itching for an chance to unleash nuclear devastation.
The film was a harsher and much funnier version of the same vision of military pathology and hypocrisy found in "Paths of Glory," the movie that brought him to prominence in 1957, and that was reiterated 30 years later in "Full Metal Jacket."
Kubrick's sarcasm and ironic humor flared memorably in "Dr. Strangelove" in the juxtaposition of Vera Lynn singing "We'll Meet Again" against images of nuclear catastrophe. It was also evident in "The Blue Danube Waltz" accompanying a space-docking sequence in "2001" and in a scene of Malcolm McDowell jauntily crowing "Singin' in the Rain" while delivering a brutal beating in "A Clockwork Orange." That film's savagery was so pointed that some critics complained that the movie glorified violence.
Kubrick withdrew the film from distribution in Britain after it was said to have inspired copycat crimes. But if Kubrick's misanthropy prompted some critics to accuse him of coldness and inhumanity, others saw his pessimism as an uncompromisingly Swiftian vision of human absurdity.
Kubrick's chilly outlook coincided with his reputation for being an extreme perfectionist who insisted on control over every aspect of his films, from casting and screenwriting to editing, lighting and music. It often took him many months and sometimes years to complete a film. He was known to film up to 100 takes of a scene.
Increasingly reclusive, he announced in 1974 that he was settling permanently in England. Refusing to give interviews, he withdrew so completely that an Englishman impersonated him for several months before being discovered.


KUBRICK'S FILMS


This is a list of Stanley Kubrick's films. The first three are documentary shorts.

Day of the Fight (1951)
Flying Padre (1951)
The Seafarers (1953)
Fear and Desire (1953)
Killer's Kiss (1955)
The Killing (1956)
Paths of Glory (1957)
Spartacus (1960)
Lolita (1962)
Dr. Strangelove (1964)
2001: A Space Odyssey (1968)
A Clockwork Orange (1971)
Barry Lyndon (1975)
The Shining (1980)
Full Metal Jacket (1987)
Eyes Wide Shut (To be released this summer)
Stanley Kubrick was born on July 26, 1928, in the Bronx. As a child he was encouraged by his father, a doctor, to take up still photography, and when he was 17 he was hired as a staff photographer by Look magazine, which had been impressed by a picture he had snapped the day President Franklin D. Roosevelt died.
While working at Look he attended film screenings at the Museum of Modern Art and later said that seeing so many bad films gave him the confidence to do better.
"I was aware that I didn't know anything about making films, but I believed I couldn't make them any worse than the majority of films I was seeing," Kubrick once said. "Bad films gave me the courage to try making a movie."
In 1950 he quit his job at Look to make his first film, "Day of the Fight," a 16-minute documentary, which he sold to RKO-Pathé.
He completed two more documentary shorts before making his feature debut in 1953 with "Fear and Desire," a low-budget film that was financed with family money, and that he wrote, directed, photographed and edited.
After making a second feature, "Killer's Kiss," he formed a production company in 1954 with a producer, James B. Harris, and made "The Killing," a drama about a racetrack heist starring Sterling Hayden.
Kubrick's fourth full-length film, "Paths of Glory," established him as one of the most promising postwar American filmmakers. The World War I drama, starring Kirk Douglas, was a devastating indictment of military duplicity that still stands as one of the most powerful antiwar movies.
He made "The Killing" and "Paths of Glory" for a percentage of the profits, and both received critical acclaim while faring indifferently at the box office.
Two years later, in 1959, Kubrick was invited to replace Anthony Mann, the director of the high-budget Roman epic "Spartacus," which starred Douglas as the leader of a slave rebellion against the Roman state. The film, released in 1960, was noticeably more intelligent than most Roman spectacles of the era and was an enormous box-office success.
Soon after, Kubrick moved to England, where he hoped to maintain greater creative control of his films than he could in Hollywood.
But he soon returned to the United States to scout locations for "Lolita," an adaptation of the Vladimir Nabokov novel in which James Mason played Humbert Humbert, the middle-aged lover of the pubescent Lolita (Sue Lyon).
The director's taste for the controversial and bizarre sharpened with the nightmarish comic satire "Dr. Strangelove" (subtitled "How I Learned to Stop Worrying and Love the Bomb"), which imagined nuclear Armageddon as a macabre joke. More than any other film "Dr. Strangelove" established Kubrick's reputation for coldness.
The successes of "Spartacus," "Lolita" and "Dr. Strangelove" gave Kubrick the rare freedom to choose his subjects and to control his projects. For the next several years, he worked on the science fiction epic "2001" (1968), which he wrote with Arthur C. Clarke. Its spectacular psychedelic effects earned the film a reputation as the era's quintessential "head" movie. In its visual grandeur and dazzling special effects, "2001" paved the way for George Lucas's "Star Wars" trilogy.
In an interview with Playboy magazine, Kubrick said that in "2001" he had "tried to create a visual experience, one that bypasses verbalized pigeonholing and directly penetrates the subconscious with an emotional and philosophic content . . . just as music does. . . . You're free to speculate as you wish about the philosophical and allegorical meaning."
After the spaced-out fantasies of "2001," in which the hero is reborn as an angelic child, Kubrick's pessimism reared up savagely in his adaptation of the Anthony Burgess novel "A Clockwork Orange."
The work was voted the year's best in 1971 by the New York Film Critics Circle, which also named Kubrick best director. The film paints a portrait of Alex ( McDowell), a violent, homicidal thug who is sadistically brainwashed into placidity by the state, and it has no sympathetic characters.
"Dr. Strangelove," "2001" and "A Clockwork Orange" were the high-water marks in a career that stumbled with "Barry Lyndon" (1975), a visually stunning but static film based on a Thackeray novel in which the director took enormous pains to evoke a lighting and imagery that would recreate an authentic 18th-century ambiance. The costly movie took 300 shooting days to complete and fared only modestly at the box office.
Five years later came "The Shining," an icy Gothic fable based on a Stephen King novel in which a writer (Jack Nicholson) holes up with his family in a Colorado hotel and goes mad, turning into a homicidal maniac.
Kubrick's next film, "Full Metal Jacket" (1987), adapted from Gustav Hasford's novel "The Short-Timers," was a grim near-horror movie about the Vietnam War.
Kubrick was married four times. His marriages to Toba Metz in 1948, Ruth Sobtka in 1954 and Susanne Harlan (with whom he had three daughters) in 1958 ended in divorce. He is survived by his fourth wife, Christiane, and his daughters Katharine, Anya and Vivian.
Kubrick had recently finished editing his final film, "Eyes Wide Shut," a psychosexual thriller based on Arthur Schnitzler's "Traumnovelle" ("Dream Story") and starring Tom Cruise and Nicole Kidman as psychiatrists. Filmed in Britain in an atmosphere of military secrecy, it took 15 months to shoot. The film is to be released on July 16.
Order the Video of "2001, A Space Odyssey"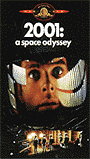 ---
Here are links:
---
Contact address - please send e-mail to the following address:
Sloan@ishipress.com