Republican Congressional Candidate Disqualified from Office
A bombshell has hit the Brooklyn Republican Party when it has been discovered that the candidate they had selected to keep Sam Sloan off the ballot was not qualified to hold office.

Harvey Clarke is the third candidate the Republicans have put forward to stop Sam Sloan from being their candidate, after Sloan was initially approved as the Republican Party candidate at a meeting on May 5, 2004. A week later, the Republicans made Adrienne Britton as their candidate, but she declined. Then, they made Isabelle Jefferson their candidate, but she declined as well. After that, they settled on Harvey Clarke.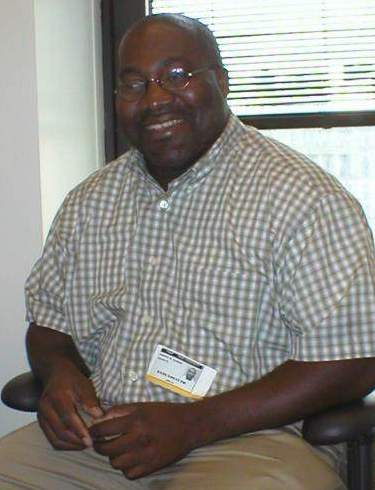 Harvey Clarke


They should have realized that there was something wrong with having Harvey Clarke as a candidate. Harvey Clarke was born on April 4, 1957, so he is 47 years old. He just became registered as a voter on June 4, 2004 and was previously unknown to the Republican Party, yet he had been a resident of Brooklyn for 20 years.

The flaw in Harvey Clarke was discovered by Erik Engquist, the politcal reporter for the Courier Life chain of 13 neighborhood newspapers in Brooklyn. A Republican Party insider tipped off Engquist to the fact that Clarke just became a US citizen, most likely on the same date as he first registered to vote, as new citizens usually register to vote on the same day. However, Article I Section 2 of the United States Constitution requires that a person be a citizen for seven years before he can serve in Congress.

The question remains: Who will the Brooklyn Republican Party turn to next in their increasingly desperate efforts to keep Sam Sloan from being a candidate for election?

The article as published in the October 11, 2004 edition of Flatbush Life and posted at http://www.samsloan.com/engquist-oct11.htm states the following:

Brooklyn Politics

Erik Engquist

G.O.P. Riding Dead Horse? The Dakota Indians used to say that when you discover that you're riding a dead horse, the best strategy is to dismount.

The Brooklyn Republican Party might wish to consult that piece of wisdom before it attempts to gallop on its candidate in the 10th Congressional district, Harvey Clarke.

From what we're told - and neither Clarke nor Republican Party Officials have denied this - Clarke only recently became a US Citizen.

When we informed a Republican leader that the US Constitution requires seven years of citizenship to serve in Congress, the reply was, "I'll be damned!"

Did Clarke conceal this from party officials who tapped him to run against Ed Towns? Given that Clarke teaches political science at Pace University, and aspires to be a constitutional scholar, it's quite possible that he knew about the seven year thing.

"I teach government and International politics," Clarke told a student reported in an interview published last month. "The thing that fascinates me the most is the Constitution. Some day I want to write my Ph.D. thesis on some aspect of the constitution. I think it's one of the most important documents ever written.

Clarke, who lives on East 59th Street and Avenue J, came to the US from Jamaica in 1980. He was chosen by the Republicans to replace Isabelle Jefferson, who never intended to run but agreed to occupy the ballot line until her party could find a replacement.

Earlier, party officials were ready to give Sam Sloan of East New York the nomination, only to discover his raunchy Web site. Sloan still thinks his site would be an asset to the party, because he could use it to lobby for George Bush.

After checking out Clarke's campaign Web site, Sloan e-mailed us, "Half of his pages do not work. My Web site has 3,024 pages on it and all of them work." (Including the ones about female tribal members who rape men, instructions on how to pleasure a woman, and orgies Sloan organized in college.)

The Clarke situation is another potential embarrassment to Brooklyn Republicans, who didn't aspire to defeat Towns in an overwhelmingly Democratic district, but merely wanted a qualified candidate who represents the party's values.

Regardless of Clarke's citizenship status , he strikes us as something of an ivory tower candidate.

"In my first stump speech when I went out to East New York, I went in with some of the ideas I had spoken about in class and some of the women almost ran me out of there," Clarke told the Pace reporter. "They told me not to come back until I knew what was going on in their community. Ites OK to speak your theory in class, but in the final analysis you must go out in the neighborhood and see the people there."
---
What is your opinion of this? Express Your Opinion in the Guestbook.
---
I have filed three petitions for a Writ of Certiorari in the US Supreme Court. All of the petitions I have filed seek to be reinstated on the ballot as a candidate for US Congress for the Tenth Congressional District of New York.

Here are the petitions I have filed in the United States Supreme Court, in HTML Format:
---
Here is what I have filed thus far:
---
Here are other candidates for election:

My Home Page

Contact address - please send e-mail to the following address: samsloan@samsloan.com