January 21, 1998
Falwell Offers to Mobilize Churches to Oppose Israeli Pullback
By LAURIE GOODSTEIN

The Rev. Jerry Falwell said Tuesday that he and several leaders of the Southern Baptist Convention had told Prime Minister Benjamin Netanyahu of Israel that they would mobilize evangelical churches to oppose steps to give up any more territory to the Palestinians.

To get out the word on Israel, Falwell said, "There are about 200,000 evangelical pastors in America, and we're asking them all through e-mail, faxes, letters, telephone, to go into their pulpits and use their influence in support of the state of Israel and the prime minister."

Netanyahu, who met with the evangelical leaders in Washington on Monday, is tapping a vein of support among evangelical Christians at a time when Israel is under pressure from both the Clinton administration and some American Jewish groups to break an impasse in the peace efforts.



But in courting conservative Christians on this trip, Netanyahu has apparently angered President Clinton, who was said to be outraged to hear that Netanyahu had met privately with Falwell.
Falwell has used his television program to sell a widely discredited videotape that accuses the president of peddling drugs and being involved in the death of Vincent Foster, the former White House deputy counsel who committed suicide.
Asked about Clinton's reaction at a news conference Tuesday, the White House spokesman, Mike McCurry, said, "It would be sufficient to say that the prime minister is probably aware of concerns that the president might have on some aspects of that."
Some leaders of American Jewish organizations were also dismayed at Netanyahu's courtship of evangelical Christians because evangelicals and Jews tend to be on opposite sides in the debates over school prayer, vouchers for private and parochial schools and abortion. At the same time, evangelical Christians who interpret the Bible literally regard Israel as a land given by God to the Jews.
Abraham Foxman, executive director the Anti-Defamation League, called Netanyahu's meeting with Falwell "crude" and "curious," because the evangelical groups have been leading campaigns against Clinton, the prime minister's host. Foxman said he found Netanyahu's meeting "insensitive behavior."
For Israel to court conservative evangelicals is "tricky, very tricky," said David Harris, executive director of the American Jewish Committee. "Israel needs support from a broad range of the American public, this community included, but if it's inordinately focused on this community alone, it's going to raise some questions."
The Israeli government and evangelical Christians may appear to be strange bedfellows, but they are old ones. Regardless of party affiliation, prime ministers from Menachem Begin and Yitzhak Shamir, both Likud leaders, to Yitzhak Rabin, of Labor, have broken bread with evangelical Christians vocal in their support for the Jewish state.
In the book of Genesis, often cited by evangelicals as the basis for their loyalty to Israel, God promises to bless the nations that bless the Jews, and curse the nations that curse the Jews.
"On the issue of Israel, there is no one stronger than evangelicals," said an Israeli official who has helped to plan Netanyahu's visit this week to the United States.
Some evangelicals read certain Bible passages to mean that an "ingathering" of Jews to Israel is a prerequisite to an apocalyptic war that will usher in the second coming of Christ. But some Jewish leaders who have been active in reaching out to evangelicals said Tuesday that they have rarely heard evangelicals mention that factor mention as a reason for supporting Israel.
Falwell said in an interview Tuesday that he is not one of those who sees modern-day Israel as merely "the last chapter before a great war."
Besides Falwell, the evangelical leaders who met with Netanyahu included Morris Chapman and Richard Lee, leaders of the Southern Baptist Convention, and Rev. John Hagee, a television minister from Texas. The Southern Baptist Convention is a denomination in which each church values its independence, so it is up to each Southern Baptist pastor to decide whether to preach in support of Netanyahu.
The private meeting with Netanyahu and the Christian leaders followed a rally at the Mayflower Hotel in Washington attended by about 1,000 Christian and Jewish conservatives.
That rally was organized by a small group based in Kansas City, Kansas, called the Voices United for Israel. It has been working for about six years to unite conservative Jews and Christians to oppose any overtures to the Palestinians that include giving up Israeli territory.
But the Voices United group early on alienated some mainstream Jewish leaders for its political partisanship. Foxman and Rabbi Leon Klenicki, director of the Anti-Defamation League's interfaith affairs department, resigned from the Voices United executive committee in 1994.
They objected to a mailing from Voices United proclaiming that "your average, hard-working, family-oriented, church- and synagogue-going American is getting involved in the political process and helping Republicans win race after race. Liberals and Democrats are using scare tactics in a smear campaign to discredit these Americans by labeling them the 'Religious Right.' This is dirty politics at its worst."
Rabbi Yechiel Eckstein, founder and president of the International Fellowship of Christians and Jews, which works to bridge ties between Jews and evangelicals, said that he resigned from the board of Voices United because it took partisan stances that were "anti-Rabin, pro-Likud."
Chuck Jacobs, a spokesman for the National Unity Coalition, an umbrella organization that includes Voices United, said such dissension is common in "coalition politics, when you agree with some things and disagree with others."
Jacobs said his group was "giving voice" to evangelical Christians who are ardent Zionists either because they are interested in the Jewish roots of Christianity, are concerned about Muslims persecuting Christians, or are suffering from "Holocaust guilt."
"For many reasons there is an enormous reservoir of pro-Israel and pro-Jewish support among Christians that you wouldn't have thought," Jacobs said.
---
What do you think? Falwell says the Teletubby is Gay.Express your opinion in the guestbook!
---
What do you think? Falwell says the Antichrist is a Jew.Express your opinion in the guestbook!
---
Here are links:


To write a letter to Jerry Falwell, send e-mail to the following address: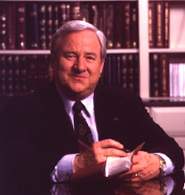 jerry@falwell.com
---
Contact address - please send e-mail to the following address:
Sloan@ishipress.com